Roasted Cauliflower with Tahini Miso Dressing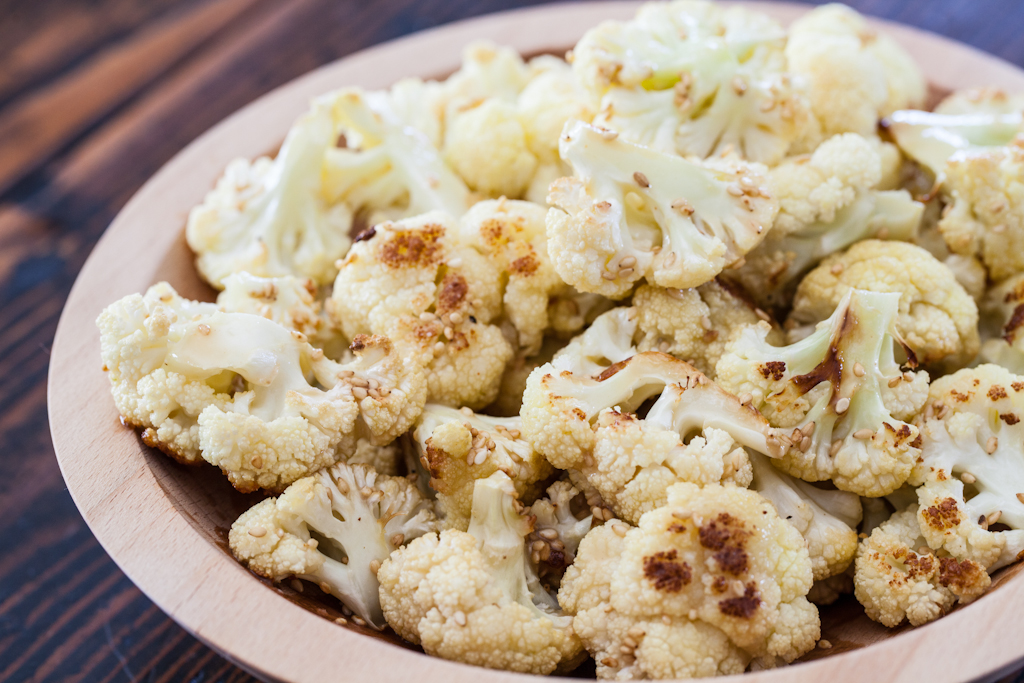 [Ingredients] Serves 4
1 head cauliflower, cut into florets
2 tablespoons olive oil
1/4 cup tahini
2 tablespoons Miso & Easy (or 1 tablespoon regular miso)
1/4 cup hot water
1/2 lemon, juiced
1 tablespoon sesame seeds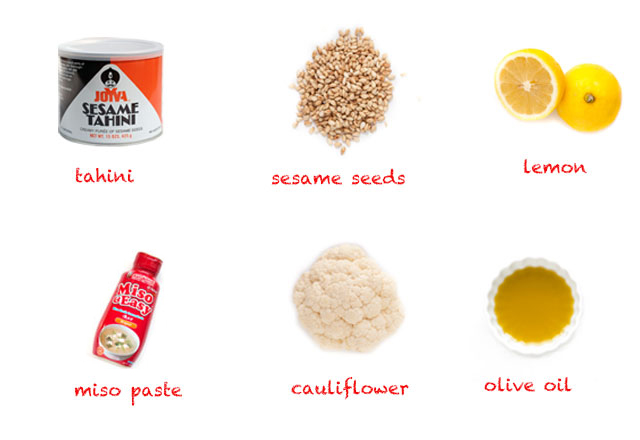 Prep time: 5 minutes
Cook time: 20 minutes
You could use any of the Miso and Easy flavors.
[Directions]
1. Heat oven to 400F.
2. Place the cauliflower on a baking sheet and toss with olive oil. Roast for 20 minutes or until cauliflower is tender.
3. In the meantime, whisk together the tahini, Miso & Easy, hot water and lemon juice.
4. Once the cauliflower is cooked through, toss with the Tahini Miso dressing and sesame seeds.