Spicy Beef Lettuce Cups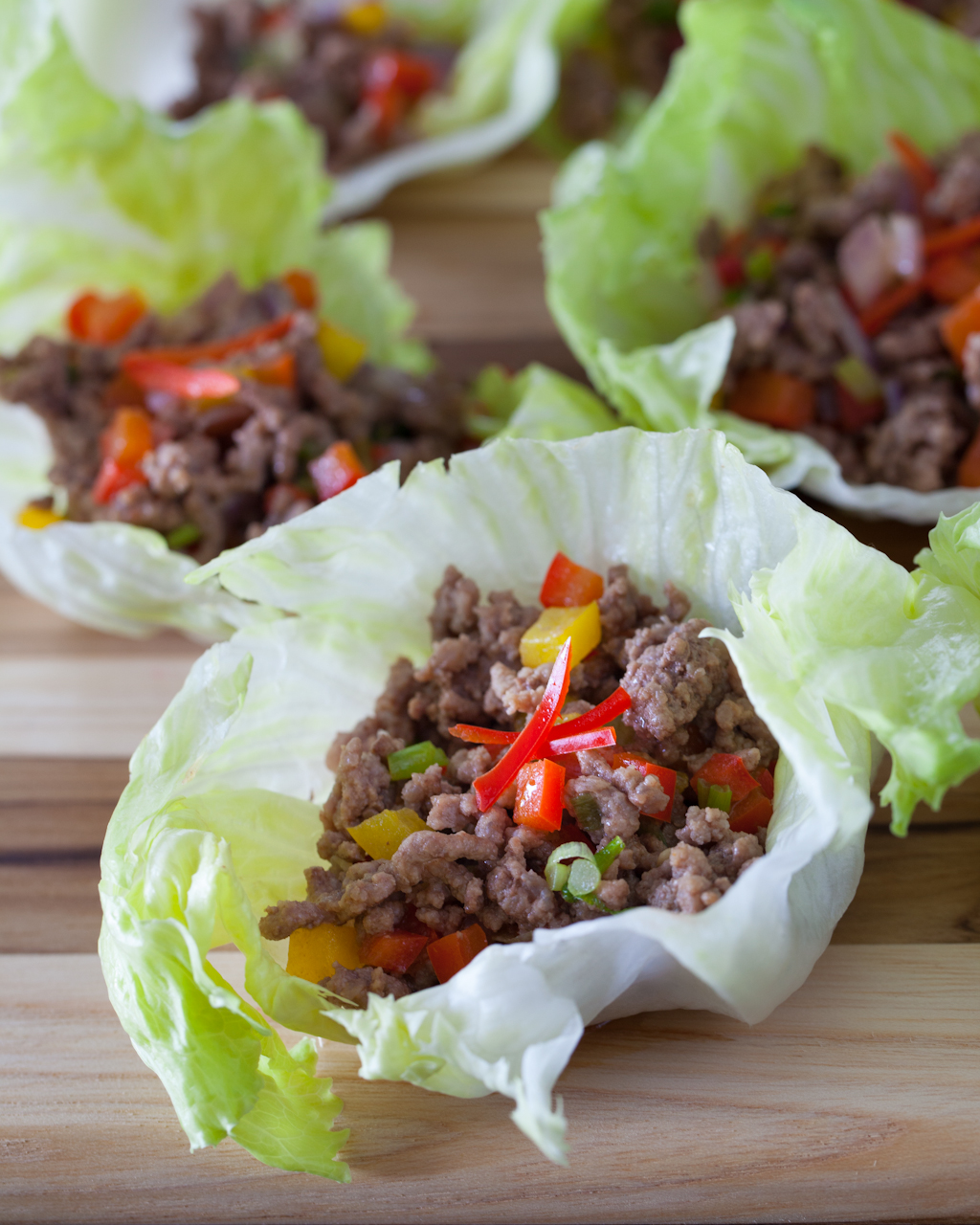 [Ingredients] Serves 4
2 teaspoons cooking oil
1 pound lean ground beef
1 stalk green onion, chopped
1 clove garlic, minced
1/2 red onion, diced
1/2 red bell pepper, diced
1/2 yellow bell pepper, diced
2 tablespoons Miso & Easy (mild chili flavor)
1 teaspoon spicy chile hot sauce (like sriracha)
1 tablespoon oyster sauce
1 head iceberg lettuce, leaves separated into cups (or other lettuce with cup-shaped leaves)
1 fresh red chile, slivered (optional)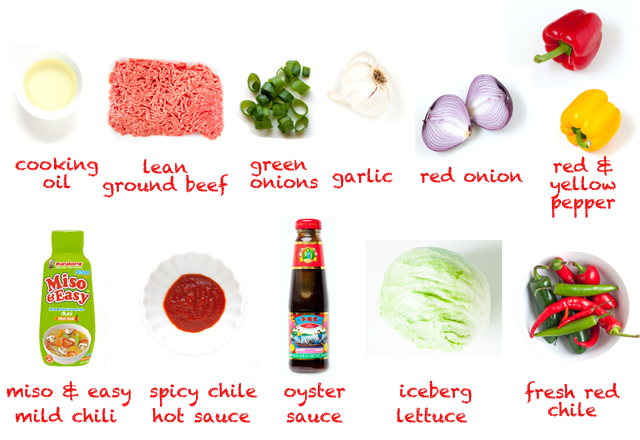 Prep time: 10 minutes
Cook time: 6 minutes
You could use any of the Miso and Easy flavors.
[Directions]
1. Heat a wok over medium high heat until hot. Swirl in the cooking oil. Add the ground beef and cook until browned, about 2 minutes. Add in the garlic and the green onions. Stir fry for 30 seconds. Then add in the red onion and the bell peppers. Stir to mix well. Stir in the Miso & Easy, the hot sauce and the oyster sauce. Let simmer for 2 minutes or until the beef is cooked through.
2. Use a slotted spoon to remove the meat mixture to a bowl. Fill each lettuce cup with the ground beef mixture. Top with slivered fresh chilies if desired.