About Jaden Hair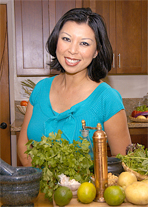 Professional recipe developer, food columnist, and food photographer specializing in fast, fresh, and easy recipes for the home cook..
Jaden is the author of www.SteamyKitchen.com, and also the publisher of www.NewAsianCuisine.com.
She has been featured on Martha Stewart Living Radio, Oprah.com, and Parents Magazine. Jaden was recently named one of the hottest women in food and also one of the best food bloggers on Forbes.com.
Miso Smashed Potatoes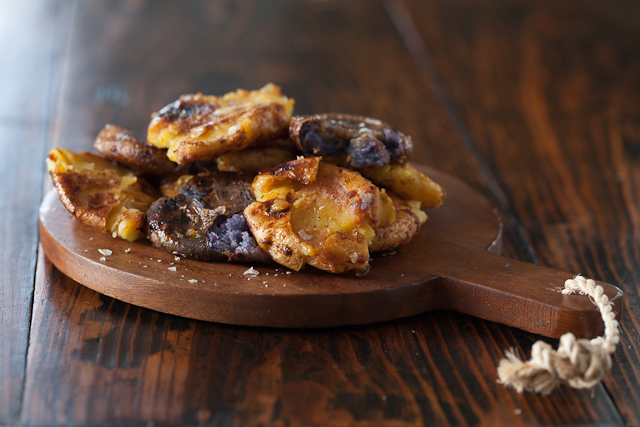 [Ingredients] Serves 4-6
2 pounds red potatoes, fingering potatoes or baby gourmet potatoes
1 tablespoon Miso & Easy
1 tablespoon olive oil
good quality sea salt & freshly ground black pepper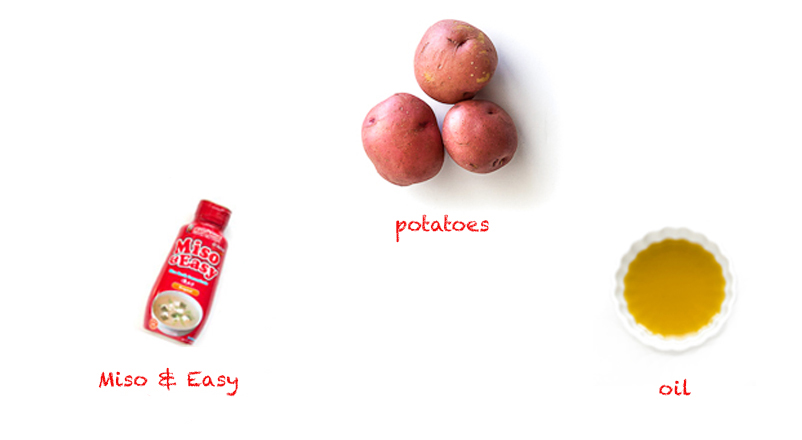 Cooking Directions
Miso Prime Rib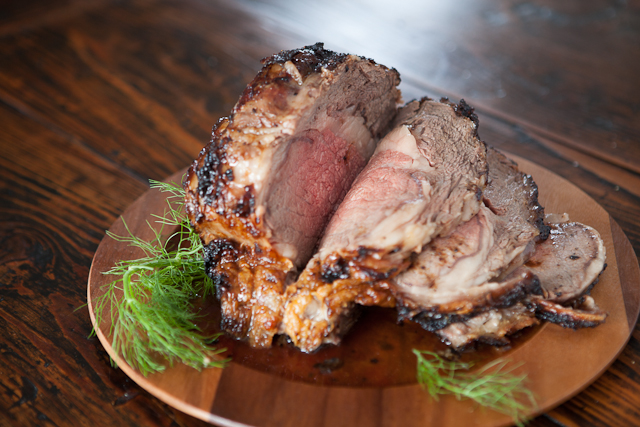 [Ingredients] Serves 5-10
1 (6-10 pound) standing rib roast
salt and freshly ground black pepper
1/2 cup Miso & Easy, divided
5 large carrots, halved
8 stalks celery, halved
2 onions, halved
1 cup red wine
2 cups good quality beef stock
A 6-lb standing rib roast will feed about 5 people.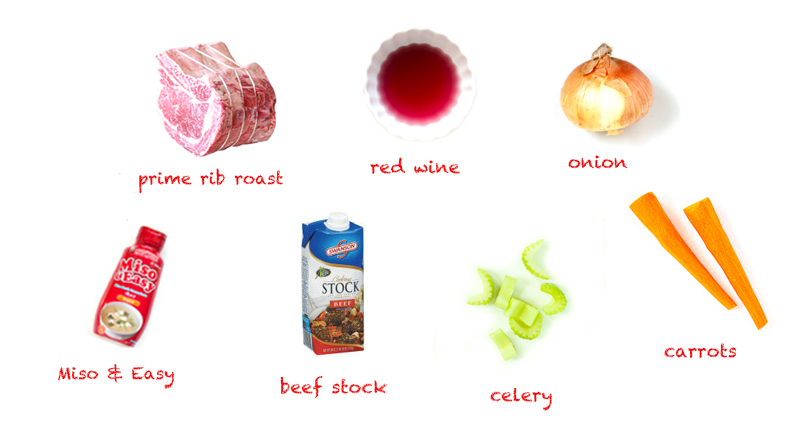 Cooking Directions
Turkey Salad with Sesame-Miso Vinaigrette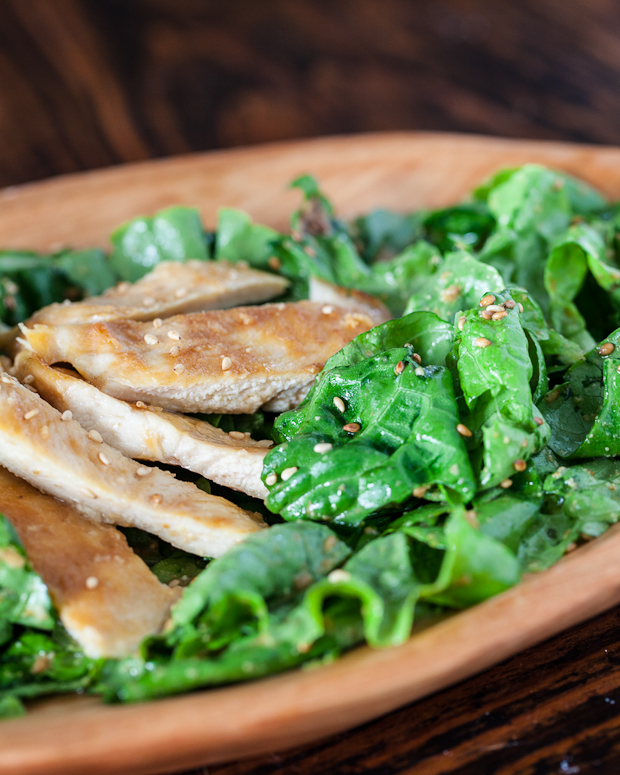 [Ingredients] Serves 4
1 skinless, boneless turkey or chicken breast
2 tablespoons sake
2 teaspoons grated fresh ginger
1 tablespoons Miso & Easy
1 teaspoon sea salt
2 small heads of butter lettuce, leaves torn
FOR THE SESAME-MISO VINAIGRETTE
2 tablespoons sesame seeds
1 tablespoon Miso & Easy
2 tablespoons rice vinegar
4 tablespoons rapeseed, grapeseed, rice or olive oil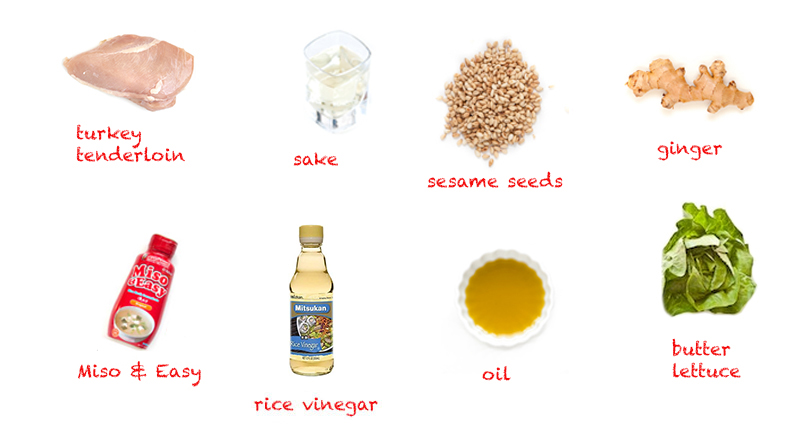 Cooking Directions
Pumpkin Mashed Potatoes with Miso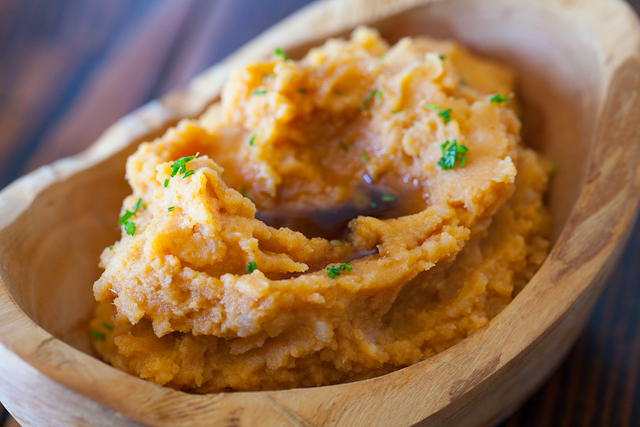 [Ingredients] Serves 6-8
2 1/2 pounds potatoes, peeled
2 tablespoons butter
1/4 cup heavy cream
15 ounce can pumpkin
1/2 teaspoon ground cinnamon
1/2 teaspoon ground ginger
1/8 teaspoon ground nutmeg
1/8 teaspoon ground cloves
2 tablespoons maple syrup
2 tablespoons Miso & Easy or 1 tablespoon regular miso paste
1/2 teaspoon salt
freshly ground black pepper
minced fresh chives or parsley (optional)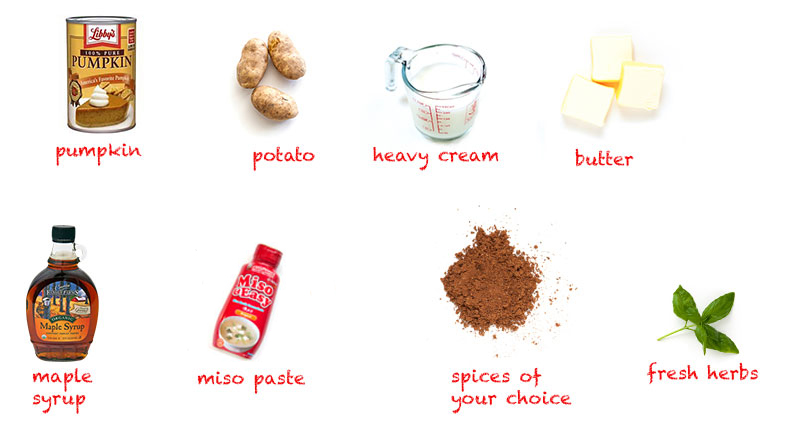 Cooking Directions
Miso Butter Shrimp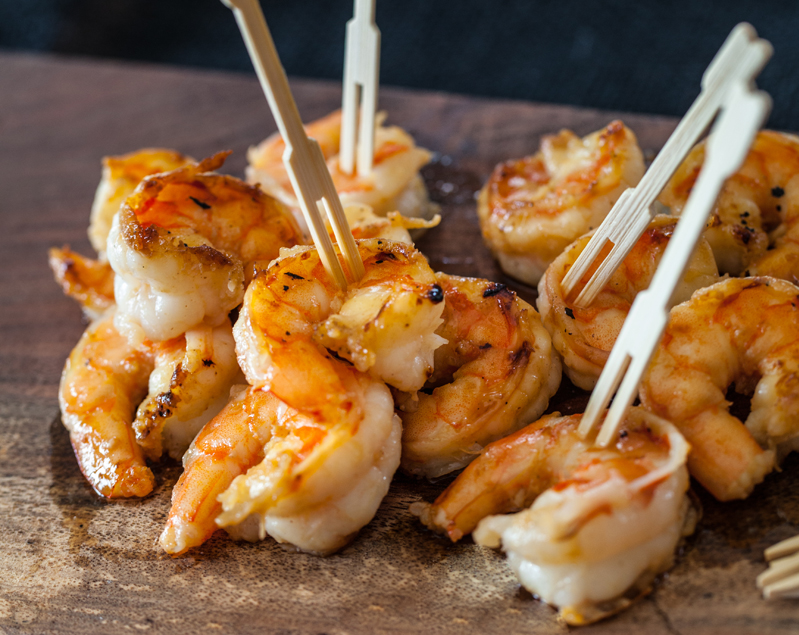 [Ingredients] Serves 4
2 tablespoons butter, melted
1 1/2 tablespoons Miso & Easy
1 tablespoon mirin
2 tablespoons sake
24 large shrimp, peeled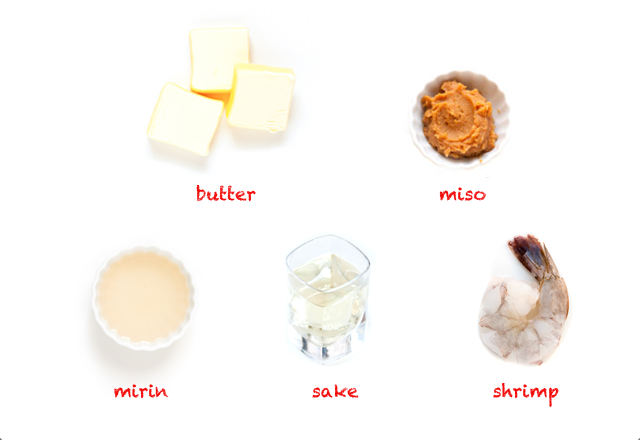 Cooking Directions
Roasted Cauliflower with Tahini Miso Dressing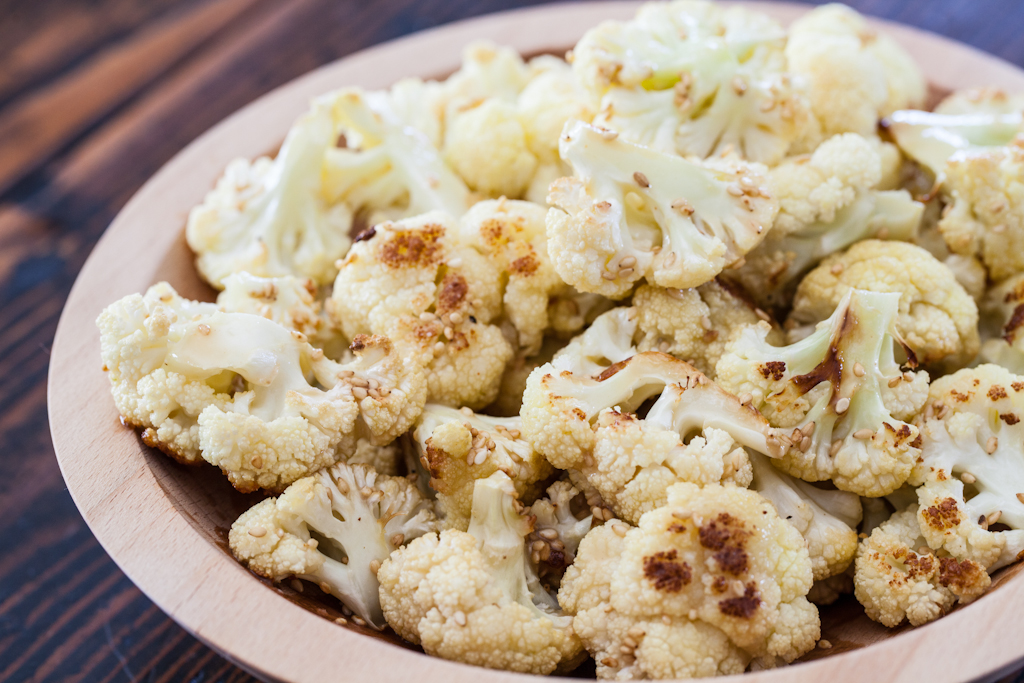 [Ingredients] Serves 4
1 head cauliflower, cut into florets
2 tablespoons olive oil
1/4 cup tahini
2 tablespoons Miso & Easy (or 1 tablespoon regular miso)
1/4 cup hot water
1/2 lemon, juiced
1 tablespoon sesame seeds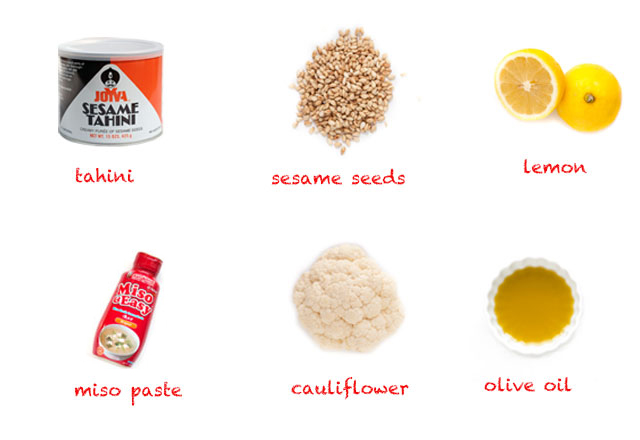 Cooking Directions
Whiskey Miso Pork Chops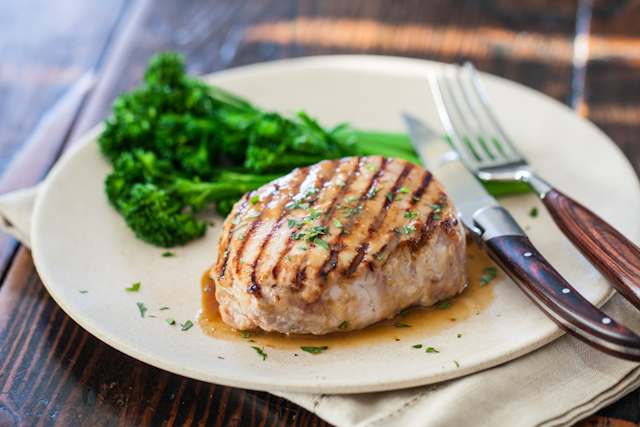 [Ingredients] Serves 4
1/2 cup whiskey
1/4 cup apple cider
3 tablespoons Miso & Easy (any flavor)
1 tablespoon brown sugar
1 tablespoon grainy mustard
4 pork chops, about 1-inch thick
1 tablespoon cooking oil
1 tablespoon minced fresh parsley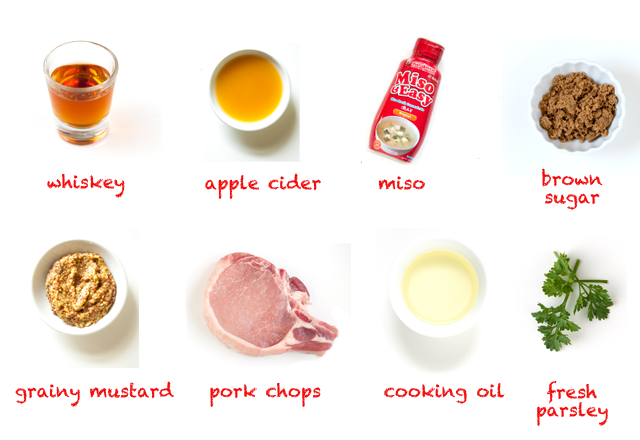 Cooking Directions
Spicy Beef Lettuce Cups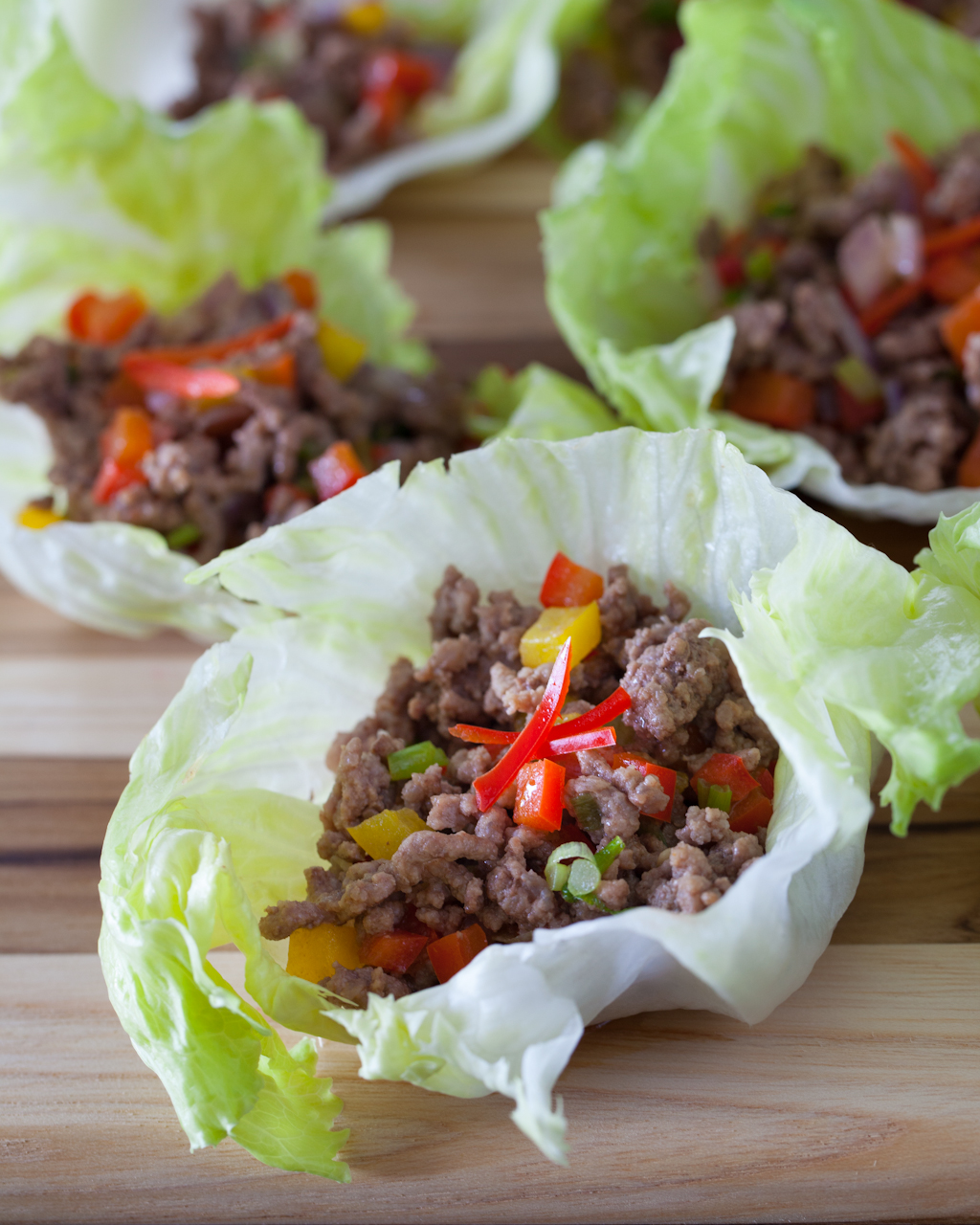 [Ingredients] Serves 4
2 teaspoons cooking oil
1 pound lean ground beef
1 stalk green onion, chopped
1 clove garlic, minced
1/2 red onion, diced
1/2 red bell pepper, diced
1/2 yellow bell pepper, diced
2 tablespoons Miso & Easy (mild chili flavor)
1 teaspoon spicy chile hot sauce (like sriracha)
1 tablespoon oyster sauce
1 head iceberg lettuce, leaves separated into cups (or other lettuce with cup-shaped leaves)
1 fresh red chile, slivered (optional)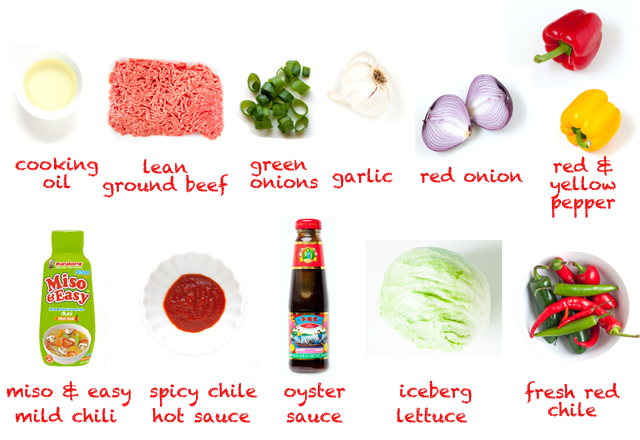 Cooking Directions
Pot of Beans with Smoky Miso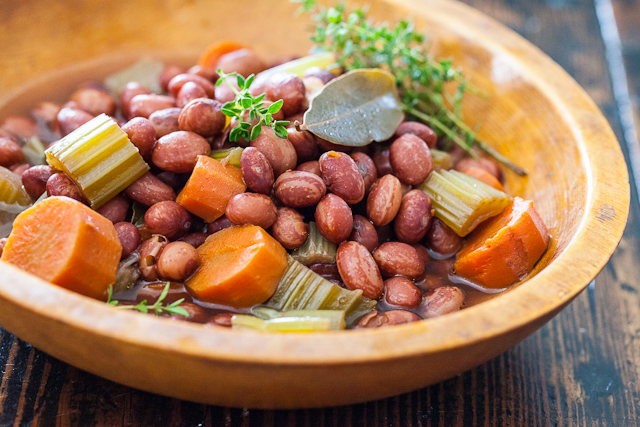 [Ingredients] Serves 10
1 pound dried beans, soaked in water for 4-6 hours
2 stalks celery, cut into 1″
3 carrots, cut into 1″
1 smoked hock OR 1 smoked turkey leg (or both!)
2 bay leaves
3 tablespoons Miso & Easy (or 1 1/2 tablespoon regular miso paste)
3 quarts water
If canned beans:
Serves 4
4 slices bacon, cut in 1″ pieces
2 stalk celery, diced
2 carrots, diced
1 can cannelloni beans, drained
2 tablespoons Miso & Easy
2 cups chicken broth
2 bay leaves